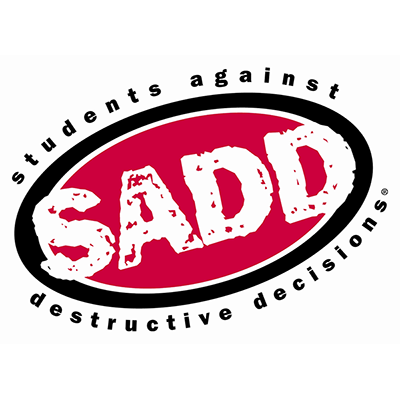 Students Against Destructive Decisions
What We Are Trying To Do!!!
Teach our Youth about making sound choices that benefit their future and keeping a well-rounded attitude of living, through the process of Peer-to-Peer Teaching.
What Can We Do To Make A Difference?
SADD Chapters have the potential to lead the youth culture into an era in which young people passionately embrace their ability and desire to nurture and protect their minds, bodies, spirits, and futures.
SADD's Mission Statement:
SADD's mission is to empower young people to successfully confront the risks and pressures that challenge them throughout their daily lives, such as Traffic Safety, Substance Abuse and Personal Health and Safety. We can accomplish this by creating, equipping, and sustaining a network of student-run chapters in schools and communities focused on peer-to-peer education. SADD fosters a sense of belonging and promotes resiliency, leadership, and advocacy skills so that young people make positive life decisions that will carry them throughout life.
Our Key Areas of Focus such as:
o Substance Abuse which includes:
 Alcohol
 Tobacco
 Illegal Drugs/ Mediational Drugs
o Traffic Safety which includes:
 Impaired Driving
 Distracted Driving
 Seatbelt Safety
o Personal Health and Safety
 Physical & Emotional Abuse
 Depression & Anxiety
 Teen Suicide & Self Harm
 Bullying
Our Student Members Are Here To Make A Difference!
We Are Here To Change The World One Message At A Time And You Can Be A Part Of This CHANGE. Mentoring Other Peers About The Same Issues Other Young Adults Are Facing Today.
Remember if you want to see a change in the world, we must first become the change we want the world to see. ~Gandhi