Mission Statement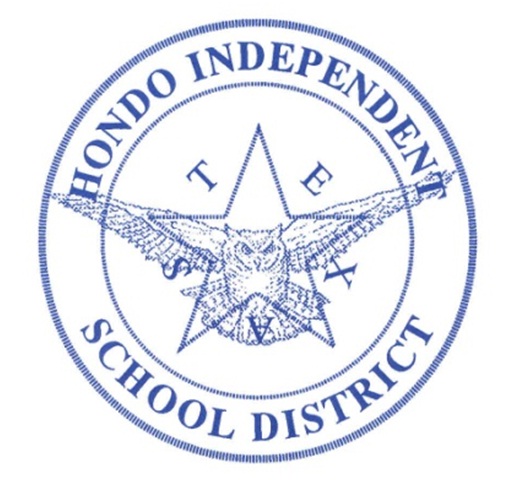 Vision
Our vision at Hondo ISD is to develop life-long learners who are productive members of society.
Mission
In our relentless pursuit of academic excellence, our mission at Hondo ISD is to make learning the priority for all and serve the educational needs of
every student, in every classroom, every day.
Goals
I. HISD will experience more students achieving higher levels of performance than the previous year as measured by multiple indicators.
Prepare students for the STAAR and End of Course exams and improve student achievement for all students and all subpopulations in ELAR, math, science, and social studies so that all campuses in the district experience an increase in passing rates greater than the 2013-14 accountability scores.
Provide more opportunities for students to earn college credit.
Increase the number of AP exams taken.
Increase the number of students taking dual credit courses.
Improve student learning through use of differentiated assessment strategies to guide instruction and motivate students.
Unit tests in Elementary grades redesigned.
Increase in AP and dual credit course exams.
II. HISD will increase differentiated learning opportunities that prepare students for the future and inspire them to realize their highest personal and educational potential.
Engage students and reinforce knowledge and skills for post-secondary education and work in the global economy.
Advance student learning by enabling, modeling, and supporting the use of digital tools for communication, critical thinking, and creativity.
Increase student opportunities to engage in relevant work within the district and community, i.e., community service.
Integrate the required graduate profile as a guide for district and campus planning.
III. HISD will create a technologically-rich educational environment that enhances individual learning.
Implement an online learning environment that fosters communication, collaboration, critical thinking, and creativity among administrators, parents, teachers, and students.
Create a systematic district evaluation process to support current and future technology needs of all stakeholders.
Create, upgrade and improve a reliable and flexible infrastructure that embraces anywhere, anytime success.
IV. HISD will establish an effective and efficient method to allocate resources to meet the district's prioritized needs.
Develop a 2014-15 budget that focuses on the prioritization of innovative programs and courses for skilled labor training.
Establish a system for long-range planning of district facilities development and maintenance, including reduction of energy usage and other natural resources.
Continue long-range planning of financial resources, with careful management of fund balance.
Develop a process to evaluate instructional program value, evolution and asset allocation needs.
V. HISD will engage the community in meaningful ways.
Enhance ongoing methods of communication to share Hondo ISD messages and invite feedback.
Offer community forums and presentation to gather input and share information on key issues affecting the district such as bond election updates, legislative updates, and instructional enhancements.
Increase community knowledge and support of a bond election through the formation of a Facilities Planning Committee.
Every Student ♥ Every Classroom ♥ Every Day
About The School