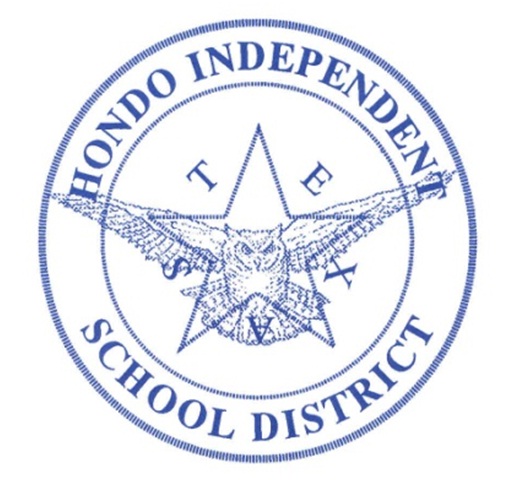 Hondo ISD Beliefs
Hondo children come first.
Constant review and evaluation of current practices is essential for continued success.
The success of each student is the responsibility of students, their families, the district, and the community.
Environment is a key component to the educational process.
Each student will be prepared for successful real world experience.
Each staff member is valued and supported.
Hondo ISD has a rich tradition of excellence.
Vision
Our vision at Hondo ISD is to develop life-long learners who are productive members of society.
Mission
In our relentless pursuit of academic excellence, our mission at Hondo ISD is to make learning the priority for all and serve the educational needs of every student, in every classroom, every day.
District Goals
I. HISD will experience more students achieving higher levels of performance than the previous year as measured by multiple indicators.
II. HISD will increase differentiated learning opportunities that prepare students for the future and inspire them to realize their highest personal and educational potential.
III. HISD will create a safe and technologically-rich educational environment that enhances individual learning.
IV. HISD will establish and effective and efficient method to allocate resources to meet the district's prioritized needs.
V. HISD will engage the community in meaningful ways.
VI. HISD will recruit, develop, support, and retain quality staff.
Every Student ♥ Every Classroom ♥ Every Day